About Us
Deezon has played a key role in making a lot of projects successful. Establishing productive, long-term relationships with clients is paramount to us and that is the key reason behind our success.
Our mission statement is simple – empower organizations with invisible force that will help them grow faster and at unprecedented rate without them ever looking backwards. This is only possible through sustainable growth strategies and radically innovative marketing trends.
Clients First
We always put the needs of all the clients first. It's our highest priority to keep them satisfied with our service quality.
Value Diversity
We highly value diversity and our team is located all over the globe. This helps us understand and serve our clients better.
Precision with Pace
Pace is important but it is useless without precision and passion. Hence, we always do the right thing with all three.
Trust is Important
To us, trust is very important as it strengthens our teamwork and makes us more productive so that we can achieve our goals.
Helping Others
Donating generously to various charities for betterment of the society is one of our company's main goals.
Move Forward
We believe in moving forward and not backwards. This creates sustainable growth and we shape our own future firmly.
Our vision is to bring radical innovation in the digital landscape of any organization and make it grow organically. Sustainable growth is future of digital marketing and the sooner companies realize it, the faster they embrace the future. Nevertheless we always laser focused on our vision.
Who We've Worked With
We've had the privilege to work with some amazing companies, from small startup to enterprise companies.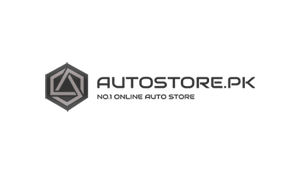 Our agency's passion has always been to create effective results for our clients. We have seen trends come and go and futuristic technologies become standard. Through it all, we have evolved while maintaining an extremely high level of creativity.